01246 566193
What They Say
The National Apprenticeship Service is committed to helping employers and apprentices acquire the skills they need to maximise their potential. Our aim is to ensure as many young people benefit from training and Apprenticeships as possible, enhancing their own career and life prospects, whilst ensuring a ready supply of skilled workers to meet the needs of the employer.
The National Apprenticeship Service applauds the excellent apprenticeship programme Stubbing Court Training delivers to employers and apprentices. This is a very specialist provider with a national reputation for excellence and both The National Apprenticeship Service and Skills Funding Agency are delighted to recognise the achievement of Grade 1 Outstanding at their OFSTED inspection.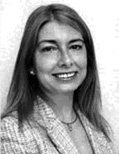 Mary Rogers
Stubbing Court Training's commitment to Apprenticeships is shown through providing and promoting a competent, trained and educated work force for the equine industry. Through strategic planning of learning and conscious improvement learners develop an impressive range of equine skills. With success rates above the national average, many learners progress to supervisory roles within the horse industry.
Promotion of equality and diversity is outstanding, promoting programmes to groups traditionally underrepresented within the equine industry, tackling discrimination and narrowing the achievement gap.
Both employer and learner feedback refers to first class guidance and help with a strong focus on linking training to employer needs.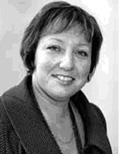 Karen Woodward
Stubbing Court Training makes an exceptional contribution to achieving these objectives on behalf of the Skills Funding Agency. Success is achieved through a variety of innovative and high quality approaches to the training of young people in partnership with employers, which include some of the most successful riders in the world.
In addition, the quality of training provided by SCT has been formally recognised as 'outstanding', and SCT was awarded Beacon Status in 2006. This is the type of quality provision the SFA will always be keen to invest in.
This website gives more information on SCT's training and achievements. I look forward to further success in the future.
External Verification by City and Guilds
City & Guilds are the Awarding Body for all SCT Diploma and Functional Skills qualifications. SCT has had extremely positive External Verification Reports. Reports have consistently given top quality indicators for 'Management Systems', 'Candidate Support' and 'Continuous Improvement'.

Comments have included:
Continuous improvement particularly with documents and systems
Good practice demonstrated in ongoing training of assessment team
'Good Practice Series' monthly bulletins to all assessors on latest updates and information for improvement
High safety awareness
Very good scheme management and documentation for candidates and employers
Links with industry and external bodies well established
New initiatives to develop the scheme and sector are ongoing and innovative
Well respected scheme with good employment records
Thorough internal verification and assessment procedures
Exceptional support for both employers and candidates
The changes have 'had the benefit of improving retention of trainees and the number of trainees completing Apprenticeships'. Significantly, no weaknesses have been identified during the review.

Ofsted reports Outstanding provision
Ofsted's report on SCT is published on the Ofsted website
Here is a run down of their main findings:
The overall effectiveness of SCT's apprenticeship provision is outstanding
Learners enjoy their training and speak highly of their programmes. Learners are motivated and enthusiastic about their learning
The chief executive of the company provides excellent leadership, promoting very high standards. SCT promotes, sets, and monitors very high standards for the management of the apprenticeship programmes.
The previous outstanding provision has been maintained with further improvement since the last inspection
Outcomes for learners are outstanding with learners developing a high level of practical and work-related skills. Success rates have been consistently high and are well above the national average for this area
The extent to which the programmes meet the needs of learners and employers is outstanding. Learning is well planned, flexible and highly individualised
Enrichment activities are outstanding, with good opportunities for learners to participate in courses run by international riders.
SCT's approach to promoting equality and diversity, tackling discrimination and narrowing the achievement gap is outstanding. SCT has a clear strategy to engage with learners from groups traditionally underrepresented in the equine industry. All groups of learners achieve equally well
Learners develop excellent practical skills, in most cases exceeding those required for the qualification
The standard of practical training is outstanding, with learners receiving instruction in show jumping, training of young stock, and the use of the very latest equipment. Learners develop an impressive range of equine skills and experience in excellent employer placements
Care, guidance and support for learners are good. Support with the development of numeracy skills is particularly good, with individual training
sessions that link to the vocational area. Tutors use excellent visual aids; learners enjoy these sessions and make good progress
Employer engagement and work with external partners are outstanding. Highly effective and productive links have been made with colleges and other external partners to develop projects that improve the provision and benefit learners.
Learners state that they feel very safe and that they thoroughly enjoy their training. They apply safe working practices at work. Learners have a very good understanding of health and safety; they take full responsibility for their own safety and that of others. Training and work areas are organised well, with a strong emphasis on health and safety
The report is a reflection of the commitment, dedication and skills of all SCT staff, employers and trainees. It highlights our innovative approaches to teaching methods and trainer development, our effective working partnerships with a wide variety of organisations, and praises our work with world-class trainers in promoting best practice through the SCT Masterclass Series.