01246 566193
Key Programme Features:
Please click on the appropriate level below to find out more about the full qualifications standards. Please note: if you already have a Level 4 or 5 qualification you are unfortunately not eligible for an Apprenticeship.
Programme
Level
Length
Other Requirements
Level

Study

Programme

Level 1
12 Months
Functional Skills Maths
Entry
Functional Skills English
Entry
Functional Skills ICT
Entry
Employability & Personal Development
Certificate
Intermediate Apprenticeship
Level 2
13 Months
Functional Skills Maths
1
Functional Skills English
1
Advanced Apprenticeship
Level 3
15 Months
Functional Skills Maths
2
Functional Skills English
2
The length is a guide only. The minimum duration for an Apprenticeship is 12 months. The Functional Skills in English and Maths are only completed for apprentices with GCSE grade D or below.
Career Opportunities
Many former apprentices have furthered their career in the horse industry as:
international travelling grooms up to Olympic level
professional riders
showing producers
livery / competition yard owners
instructors
Yard Managers
horse transporters
event / competition organisers
Mounted Police
Household Cavalry and King's Troop
veterinary nurses
Careers guidance – from leading showjumper Morgan Kent, HK Horses
What does a career with competition horses involve?
Morgan gives some key points:
The specialist care, health and fitness work
Working to world class standards and the highest levels of attention to detail – the smallest things matter
Care of the horses when travelling, especially on long / foreign journeys
Grooming and care of the horses at competitions
What top 3 qualities does a competition horse groom need to have?
Morgan says:
1. Meticulous attention to detail
2. Punctuality, timing is everything!
3. A strong work ethic
What opportunities are available working with competition horses?
Morgan gives some examples…
Travelling, including internationally, for example 7 weeks in Spain at the Sunshine Tour
It's hugely rewarding – getting to see the benefits and results of all your hard work on the care, fitness and turn out of the horses when they are in the ring
The social aspect – making friends for life, being part of a team, everyone helping each other
Learning everyday! From other grooms, riders, vets, physios and coaches; learning and seeing world class standards
What top tips would you give on making the most out of the Apprenticeship?
Morgan says:
Be PROACTIVE in your own learning – be always watching, asking, making the effort to improve and learn, work to targets
WATCH the top level grooms and riders, see the standards they work to, take note of their attention to detail
AIM to be the best, and always try to better yourself and your work, give yourself targets for improvement and learning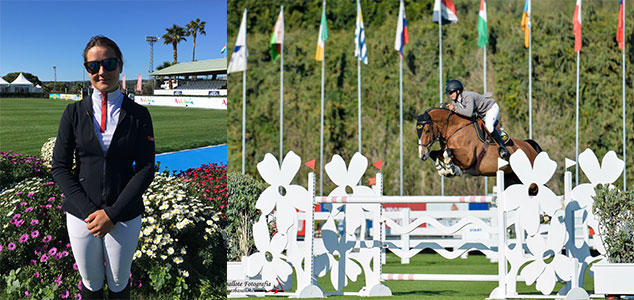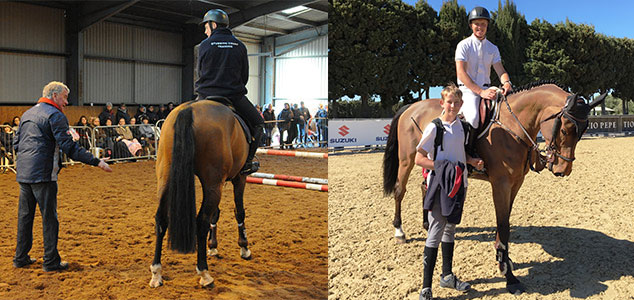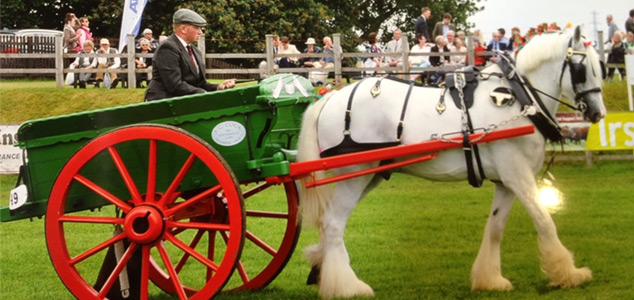 What is an Apprenticeship?
There are 2 levels of Apprenticeship available – Apprenticeship and Advanced Apprenticeship. The programme includes:
Working towards and gaining the Equine Groom (Level 2) or Senior Equine Groom Apprenticeship
Improving your Functional Skills, including English and Maths
Opportunities and world class training including the SCT Masterclass Series, SCT Online Learning programme, 'Winning Ways' Seminars, work experience in international level yards, helping at Chatsworth International Horse Trials
Apprentice:
As an Apprentice you will be employed with a wage. The Apprenticeship takes approximately 12 months. The work is mainly practical, and you will gain technical skills and knowledge as well as valuable work experience. There is also the opportunity to progress onto an Advanced Apprenticeship.
Advanced Apprentice:
As an Advanced Apprentice you will be employed with an appropriate wage, aiming for a supervisory or junior management role. The Advanced Apprenticeship lasts approximately 15 months. Achievement of the Advanced Apprenticeship may also enable you to progress to Higher Education and a variety of careers in the horse industry.
The benefits of Apprenticeships are great – with hands on practical experience in the workplace to prove your capabilities, a real wage, and a recognised qualification which will dramatically increase your future job opportunities.