01246 566193
Why an SCT Apprenticeship is better than college
28-March-2020
28-March-2020 15:10
in General
by Admin
"Apprenticeships produce the sort of people employers want," says James Tate of Back Lane Stables, a 5*-rated riding school, exam centre and equestrian centre in Farnley, Leeds. "Young people who come straight to us from school get supported in an environment that suits them, they learn all aspects of working in the horse world in a practical, hands-on way, they receive a qualification and they earn a wage while they are doing so."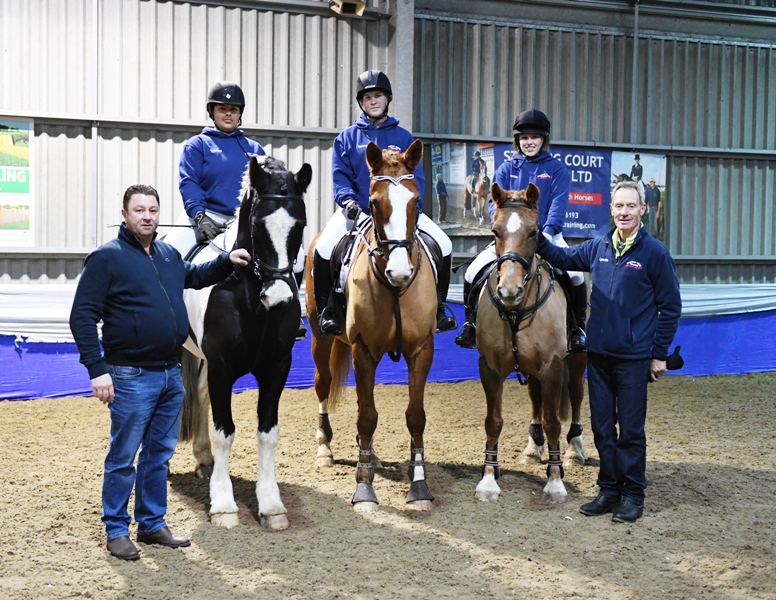 Emily Senior, 16, is a Stubbing Court Training Ltd (SCT) Apprentice at Back Lane Stables. She says: "I chose to do an Apprenticeship rather than to go to college because I didn't like school, I wanted to work with my hands and I know that I learn best in a practical way. And the fact that I get paid is a huge plus. SCT give me great back-up and support, I like the emphasis on online learning because I can fit it round my working day and I don't have to sit in a classroom."
Michaela Smithen, now an instructor at Back Lane Stables, did her equine Apprenticeship with Chesterfield-based SCT, the country's leading equestrian training provider, progressing through the ranks of the business to her current position.
"The Apprenticeship curriculum is both broad and in-depth," commented James. "You get a thorough, all-round training."
Emily likes the fact that, through SCT's outstanding contacts within the wider equestrian world, she gets unique opportunities for personal development – such as riding in an SCT Masterclass with British eventing team coach Chris Bartle.
"It was an incredible opportunity to learn from one of the world's most famous horsemen," says Emily. "You wouldn't get that at college."
She would like a career in equine rehabilitation in due course; the Apprenticeship scheme is the pathway to a huge variety of sustainable and rewarding careers.
SCT's equine apprenticeships allow young people to earn a wage and gain valuable qualifications while learning from excellent professionals, giving them the best possible start to working life. It provides all-round support and advice to both apprentices and employers and, through its superb network of contacts within the horse world, is perfectly suited to fit the right person to the right set-up. It provides superb training, wide-ranging opportunities for personal development and chances to develop employability and professionalism.