01246 566193
Joe Whitaker shows apprentices the world-class way
26-April-2018
26-April-2018 10:12
in General
by Admin
The unparalleled opportunities Stubbing Court Training Ltd (SCT) gives its apprentices and employers was demonstrated once again at the training provider's recent Masterclass with top British showjumper Joe Whitaker.
Joe took time out from his busy international competition schedule to teach 10 individual groups of SCT apprentices and employers on 20 April at Parklands Equestrian Centre, Sheffield.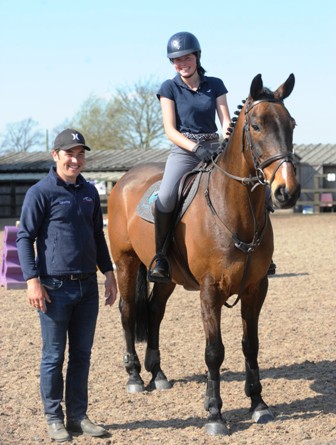 Joe – nephew of John and Michael Whitaker – is well aware of the benefits of the apprenticeship scheme: he was an SCT apprentice himself, appreciating the importance of adding structure and a well-recognised qualification to his understanding of equine management.
He said after the Masterclass: "All of today's riders showed great enthusiasm and were all focused on learning and improving. SCT's apprenticeships really give young people fantastic chances to learn a range of skills in the best possible way."
SCT's long-established Masterclass series has attracted the world's top riders and coaches, such as Christopher Bartle, Yogi Breisner, Billy Twomey, Mark Kyle, Matthew Sampson and Andrew Saywell. It is exclusive to SCT apprentices and their employers and is an extraordinary opportunity for them to access training from the very best.
One attendee summed up the day, saying: "Joe is an excellent trainer who has a lovely, encouraging manner while demonstrating world-class training techniques. The Masterclass Series is such a great way of inspiring both apprentices and their employers to strive to improve standards in every area of working with horses. It is part of a superb 360-degree approach by SCT and its strong support system."