01246 566193
From apprentice to manager with SCT...
17-February-2019
17-February-2019 14:45
in General
by Admin
A robust, lasting and satisfying career is built on strong foundations – and an equestrian apprenticeship with Stubbing Court Training Ltd (SCT) creates exactly those building blocks.
The comprehensive nature of the apprenticeship curriculum, SCT's excellent support, and the opportunities it gives its apprentices in terms of personal development and a broad range of contacts within the industry means those who complete their apprenticeships with the East Midlands-based training company are very well-equipped for successful careers within the global equine business.
Kerry Finch is a prime example. She is legendary British showjumper John Whitaker's travelling groom, flying round the world to care for his international competition horses – and a former SCT apprentice who now mentors current apprentices.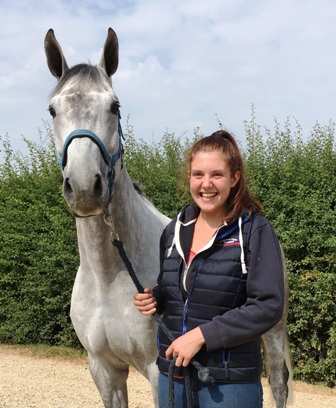 The Whitaker family have been great supporters of SCT's apprenticeship schemes for many years – former SCT apprentice Laura Fretwell, 26, is yard manager for Michael Whitaker who, like his brother John, is still one of the world's leading showjumpers.
She explains: "I was working on a yard in Ireland but decided to move back home. I thought about doing an apprenticeship to get a qualification to back up the experience I already had, and Belinda Turner [SCT's Chief Executive] suggested that Michael was looking for an apprentice. I couldn't pass up a chance like that!"
Laura loves the busy, varied work with such high-quality horses, which include a large broodmare band and youngstock alongside the jumpers.
"Five years ago I never would have dreamed of this," she says. "I have learnt so much – the standards are so high."
SCT's Online Learning system has, she says, been of great benefit.
"I downloaded units on to my laptop and took it with me when we travelled to shows – it's a very flexible way of studying and fits in with a practical, busy lifestyle."
While Kerry and Laura thoroughly enjoy working as part of a big, busy team, another former SCT apprentice, Elliott Betts, has used the experience he has gained during his SCT apprenticeships to set up on his own as a freelance rider and instructor alongside running a yard at his family home near Ripley, Derbyshire.
Elliott started his apprenticeship in 2014, working for showjumper Louis Godber, and then spent highly valuable time working for one of Britain's most respected showjumping riders and trainers, Andrew Saywell. He then finished his Advanced Apprenticeship – and brushed up his dressage skills – while working for Becky Mullan-Feroze.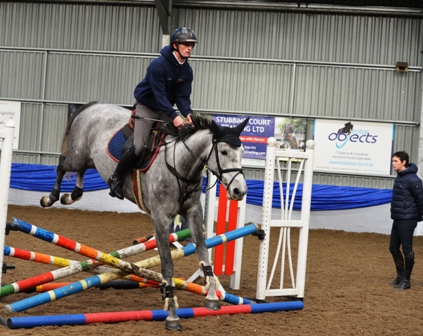 "My SCT Apprenticeship has set me up for life," says Elliott. "The opportunities it gives you are incredible and I think an apprenticeship with SCT is fantastic for anyone who is enthusiastic about working in the equestrian industry."
SCT's equine apprenticeships allow young people to earn a wage and gain valuable qualifications while learning from excellent professionals, giving them the best possible start to working life. It provides all-round support and advice to both apprentices and employers and, through its superb network of contacts within the horse world, is perfectly suited to fit the right person to the right set-up.