01246 566193
Coming soon... Masterclass with Joe Whitaker
13-January-2018
13-January-2018 11:23
in General
by Admin
Top British rider Joe Whitaker, who is enjoying a highly successful winter on the international showjumping circuit, will kick off Stubbing Court Training Ltd (SCT)'s renowned Masterclass Series for 2018 at Parklands Equestrian Centre, Sheffield, on Friday 20 April.
Showjumping's illustrious Whitaker family have been closely connected to Chesterfield-based training company SCT for many years, and many SCT apprentices have benefited from their vast depth of knowledge of the horse world. Joe – nephew of John and Michael Whitaker – was himself an SCT apprentice, appreciating the importance of adding structure and a well-recognised qualification to his understanding of equine management.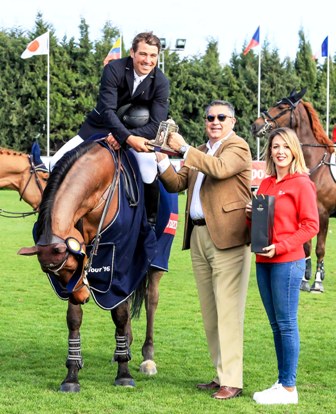 SCT's long-established Masterclass Series has attracted the world's top riders and coaches, such as Christopher Bartle, Yogi Breisner, Billy Twomey, Mark Kyle, Matthew Sampson and Andrew Saywell. It is exclusive to SCT apprentices and their employers and is an extraordinary opportunity for them to access training from the very best.
SCT's Chief Executive, Belinda Turner MBE, said: "We are delighted to welcome Joe Whitaker back to the Masterclass Series. He is an excellent coach as well as rider and I think all those who attend this Masterclass will learn a great deal and be inspired to improve their riding and general equestrian skills."