01246 566193
OFSTED RATES SCT 'OUTSTANDING'
12-July-2022
12-July-2022 9:46
in General
by Admin
Stubbing Court Training Ltd (SCT), the country's leading provider of apprentices to the equine industry, has received an overall grade of "Outstanding" in its most recent Ofsted inspection for the fourth consecutive time - which is unprecedented amongst 2500 Further Education providers and colleges.
SCT was also awarded "Outstanding" in each of the sub-grades - listed below - which is also exceptional.
Belinda Turner MBE, Chief Executive of the East Midlands-based training company, said: "This is fantastic validation of our constant striving to enable all apprentices to have the appropriate opportunities to attain world class standards through the SCT Apprenticeship programme. The report also recognises the superbly talented professionals we are privileged to work with as employers and trainers."
The areas in which Ofsted assesses, along with the grades achieved by SCT, are as follows:
Overall effectiveness: Outstanding
The quality of education: Outstanding
Behaviour and attitudes: Outstanding
Personal development: Outstanding
Leadership and management: Outstanding
Apprenticeships: Outstanding
Overall effectiveness at previous inspection: Outstanding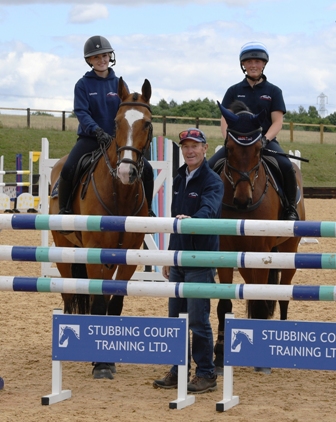 SCT believes passionately that its apprentices deserve every opportunity to learn from and be inspired by the best riders, trainers and coaches in order to develop skills and confidence. Leading figures such as Chris Bartle, world-renowned coach of the multiple gold medal-winning British eventing team, and international showjumpers Joe and William Whitaker have contributed to SCT's curriculum, its extensive online learning library and hosted exclusive Masterclasses for SCT apprentices and employers over many years.
Two examples of areas of excellence highlighted in the Ofsted report include:
"Highly skilled coaches provide further explanations of topics and help apprentices to relate their learning to equestrian settings beyond those they encounter in their daily work" and
"Leaders and managers focus almost obsessively on providing the highest quality educational experiences for their apprentices".
SCT apprentices are employed in a wide range of equestrian businesses, from top competition yards to small riding schools and livery yards. SCT employers are extremely well-supported and given help and advice with best practice in terms of health and safety, employment law, career progression and qualifications and business promotion.
SCT's equine apprenticeships offer young people an outstanding chance to achieve the highest standards of horse care and horsemanship by learning from the best practitioners in the equestrian world. Apprentices earn a wage while gaining valuable, respected qualifications and transferrable skills, giving them excellent employability.
To view the full report please use this link: https://files.ofsted.gov.uk/v1/file/50188260