01246 566193
SCT'S WINNING WAYS SEMINAR IS A HIT
06-May-2022
06-May-2022 21:04
in General
by Admin
The very best people are those who not only have achieved great things, but also are passionate and proactive about sharing knowledge.
The Winning Ways seminar hosted by Stubbing Court Training Ltd (SCT), the country's leading provider of equine apprentices, at Chatsworth House, Derbyshire, on 4 April was a prime example of this.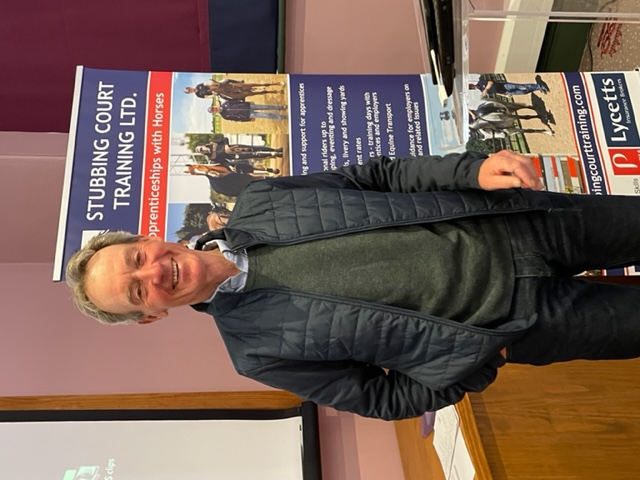 Some of the equestrian world's most highly regarded figures, led by multiple gold medal-winning Olympic coach Chris Bartle, spoke on their individual areas of expertise.
Chris, himself a Badminton winner and Olympic dressage rider before he started his exceptionally successful coaching career, gave fascinating insights into world-class coaching and training.

Alec Lochore, organiser of many of the UK's most prestigious horse trials and the Eventing Competition Manager at the Tokyo Olympics, discussed organisational skills and principles at elite international level.

Renowned vet Lewis Smith of Chine House Veterinary Hospital, Leicestershire, spoke about tendon injuries to horses and the latest thinking around this universal issue.

Linda Obertelli-Roden, from award-winning health and safety and HR advisers Peninsula, talked about best practice in health and safety and employment law.

Adult Learning Improvement Network (ALIN) and former Ofsted inspector Peter Stacey discussed 'What makes an outstanding apprenticeship?'
The day was a resounding success, and highly appreciated and valued by the SCT employers and apprentices who attended.

"It was inspirational, educational and motivating," said one employer. "No matter what area of the equestrian business you work in, it is always great to learn about the best ways to do things and to be made to think how you can improve your business and improve the knowledge and experience of those who work for you."
East Midlands-based SCT believes that its apprentices deserve every opportunity to learn from and be inspired by the best riders, trainers and coaches in order to develop skills and confidence. As well as the acclaimed Masterclass Series and opportunities for apprenticeship placements with highly successful yards and equestrian businesses, SCT's extensive online learning library contains videos of top figures from the equine world demonstrating best practice in all the skills necessary to help young people succeed in their chosen careers.
SCT's equine apprenticeships offer young people an outstanding chance to achieve the highest standards of horse care and horsemanship by learning from the best practitioners in the equestrian world. Their contacts are unparalleled, and the company offers exceptional levels of support to both apprentices and their employers, giving advice and training in all aspects of employment. Apprentices earn a wage while gaining valuable, respected qualifications and transferrable skills, giving them excellent employability.